Regular price

Sale price

$29.99 USD

Unit price

per

Sale

Sold out

FREE delivery

Thursday, January 4
on orders over $39

Replace your damaged keyfob today with our replacement transmitter. Please note that you will have to swap the flip-out key from your old fob.

Just need the shell? We have that too, check it out!
4-Button (Lock, Unlock, Trunk, Panic)
315MHz frequency
Battery included
Professional programming is recommended for this product
Share
WARRANTY

We are pleased to provide a 14-day warranty for this product, commencing from the date of delivery as verified through tracking information. Should you encounter any dissatisfaction with your purchase during this timeframe, kindly reach out to us without delay, and we will work with you to address the issue in a timely manner.

Please be advised that the buyer assumes responsibility for all shipping expenses associated with the return of the item. Furthermore, this warranty does not cover damage resulting from improper installation or utilization of this product. To guarantee proper installation and avoid potential damage, we recommend using a qualified mechanic for installation.

Should you require any clarification or have concerns pertaining to our warranty policy, please do not hesitate to contact us.

EMISSIONS

Emissions compliance is not applicable to this product.
SHIPPING

This product ships directly from our supplier(s). This means that shipping and tracking are handled directly by them. We personally have no control over shipping times as they vary depending on quantity and time of order.
RETURNS

We offer a 7-day return window for this product from the time of delivery as confirmed by the tracking number. A restocking fee may apply, which varies based on the item. For any return questions, please reach out to us via email.
View full details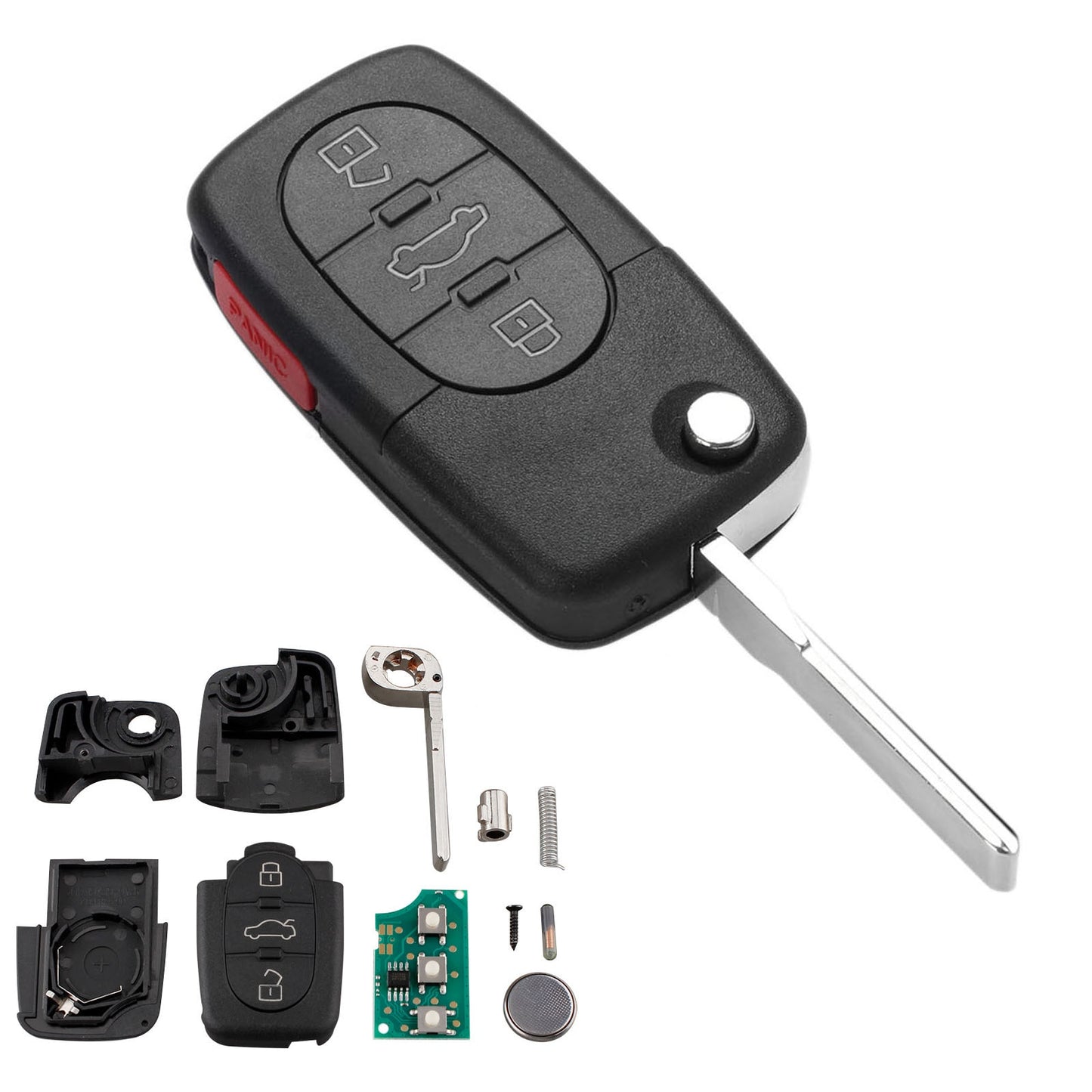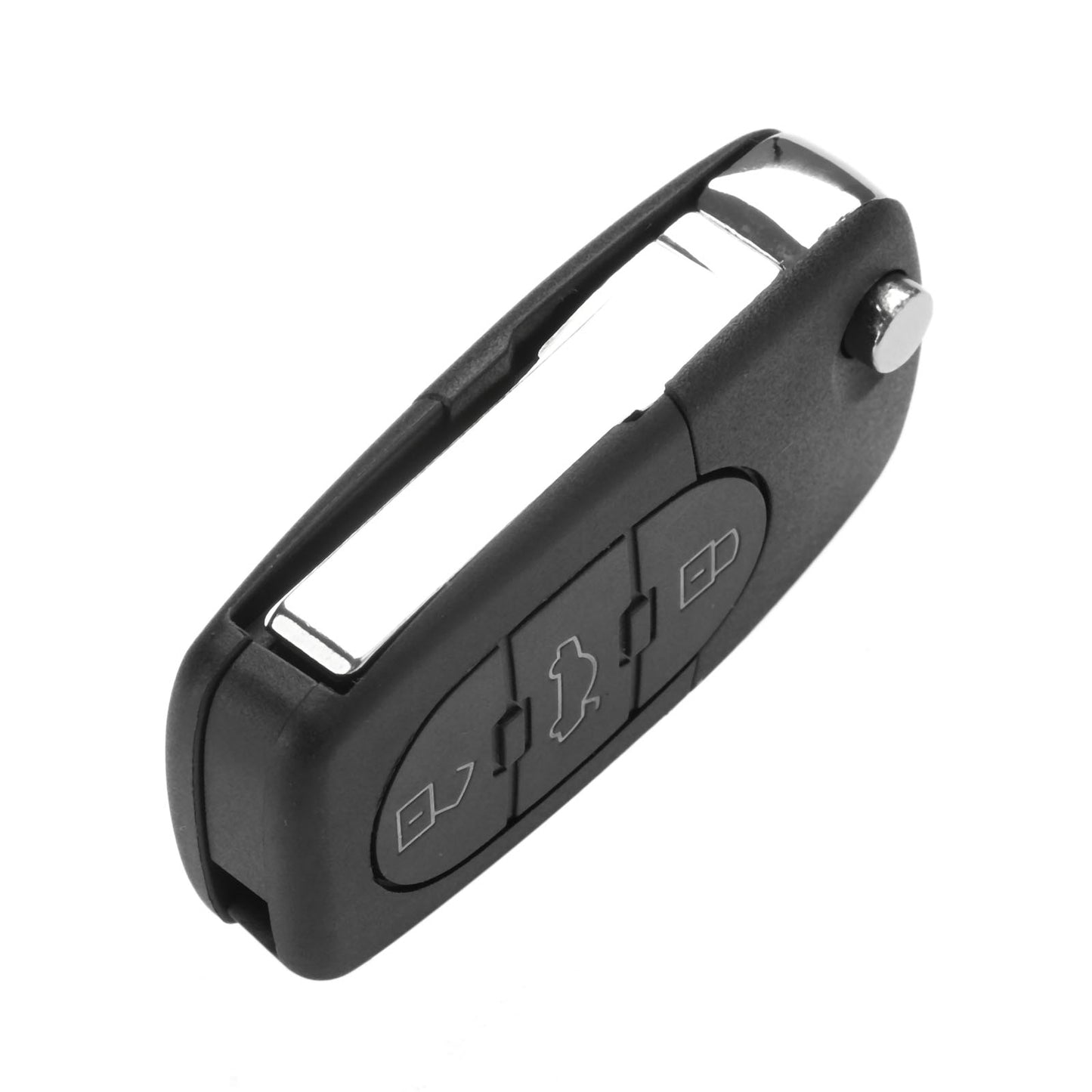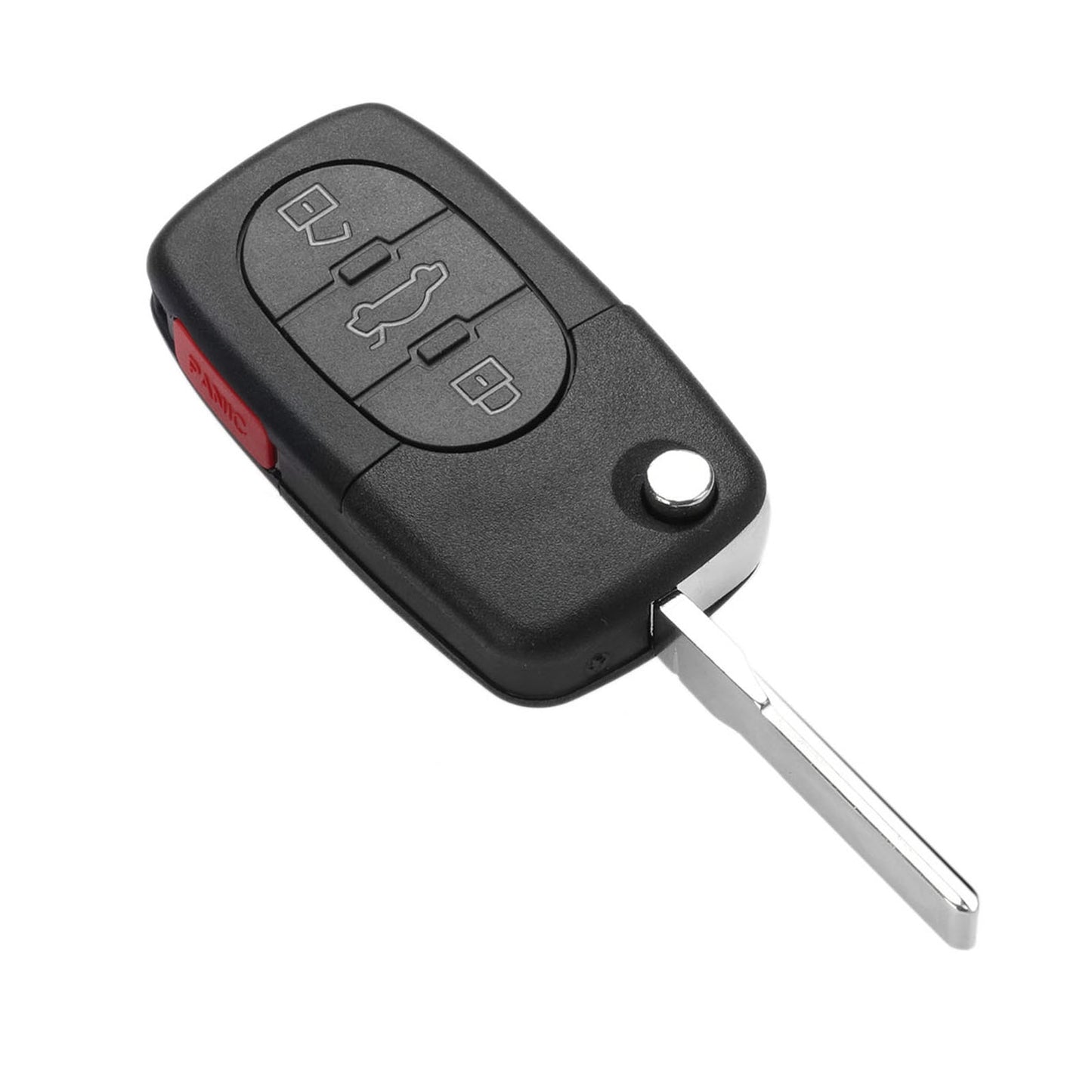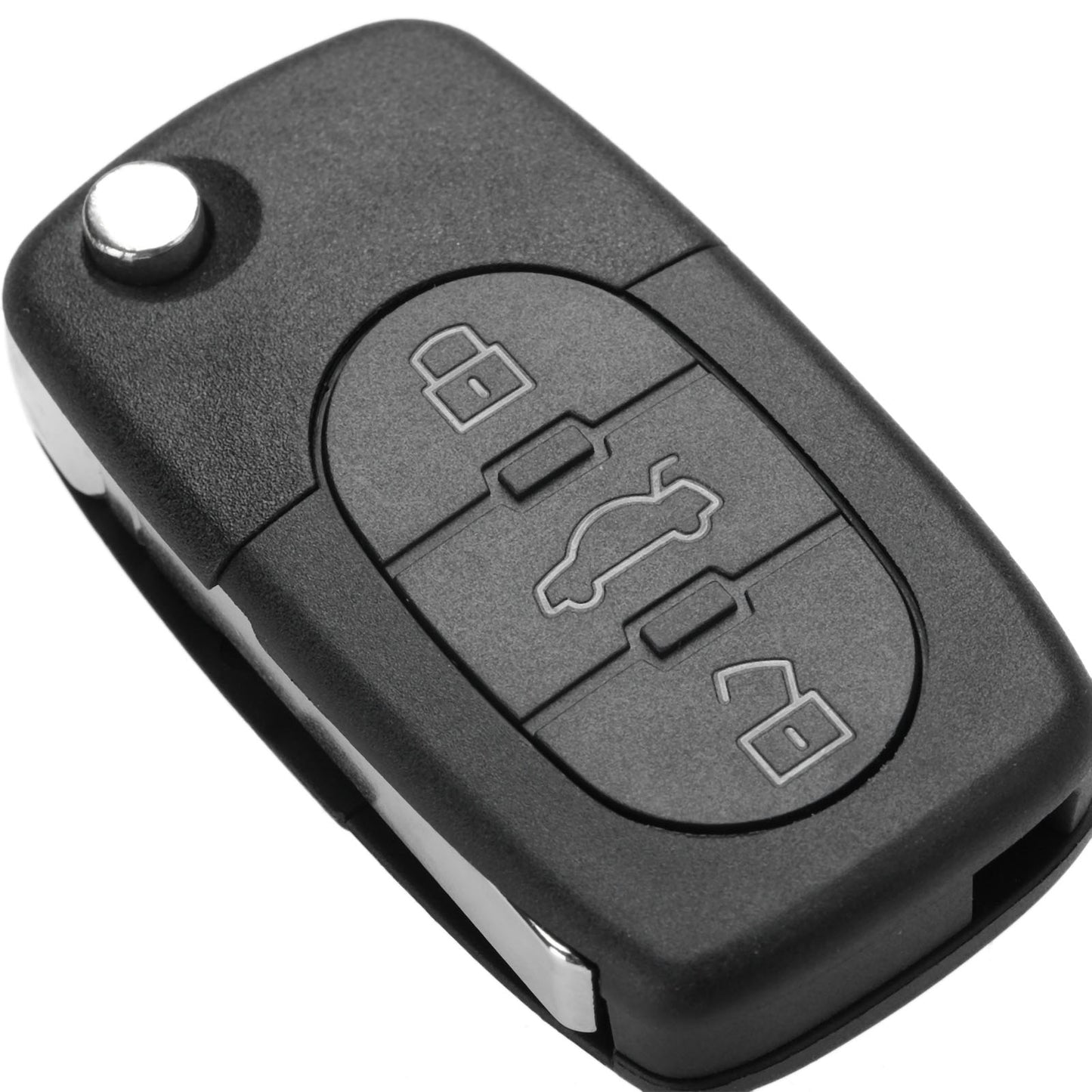 Works well when programmed correctly
My remote came with an audi inset on the back but the logo itself was missing
You need 2 keys to program a new remote
One key: ignition on.
Get out of car, close door and lock with key in drivers door.
Press button on remote 1-4 times (puts the key in the proper position in the memory, only one key per slot so if you're adding a key, try 3?)
Wait 8 seconds. I have found counting to 8 always works, not sure why.
Press unlock. The lights should flash and the doors should unlock. If they did not, start over.