Regular price

Sale price

$27.99 USD

Unit price

per

Sale

Sold out

FREE delivery

Wednesday, December 20
on orders over $39




With all the 3D-printed vent pods on the market for the B5s, ours may be easy to overlook. However, unlike others, ours support standard 52mm gauges while still retaining airflow. This is essential for staying cool during hot summer cruises and warm on cold winter nights. No matter the climate, our custom-designed vent gauge pod is meant for you! 

No additional hardware is required for installation.
52mm diameter
Retain airflow

High strength plastic
*Gauge not included, price is per pod. Only compatible with center vents.
Share
WARRANTY

We are pleased to offer a 30-day warranty on our 3D printed products, commencing from the date of delivery as confirmed via tracking information. If you experience any issues with your purchase within this timeframe, please contact us promptly, and we will collaborate to address the problem.

This warranty covers defects in materials under normal use and conditions. Please note that the warranty does not cover damage resulting from improper handling, misuse, or accidents.

To qualify for a warranty claim, ensure that the product is in its original condition, without any modifications or alterations. The buyer is responsible for all shipping costs associated with returning the item for warranty claims.

If you have any questions or concerns regarding our warranty policy, please do not hesitate to contact us.

SHIPPING

This product ships directly from us to you. For customers in the United States, you can expect arrival within 7-10 days of ordering depending on current lead times.*

*Lead times can vary due to demand as this product is made-to-order.
RETURNS

We have a 30-day return policy, which means you have 30 days from the date your item is marked as "Delivered" to request a return.


To be eligible for a return, your item must be in the same condition that you received it, unworn and unused. You'll also need to provide proof of purchase.
View full details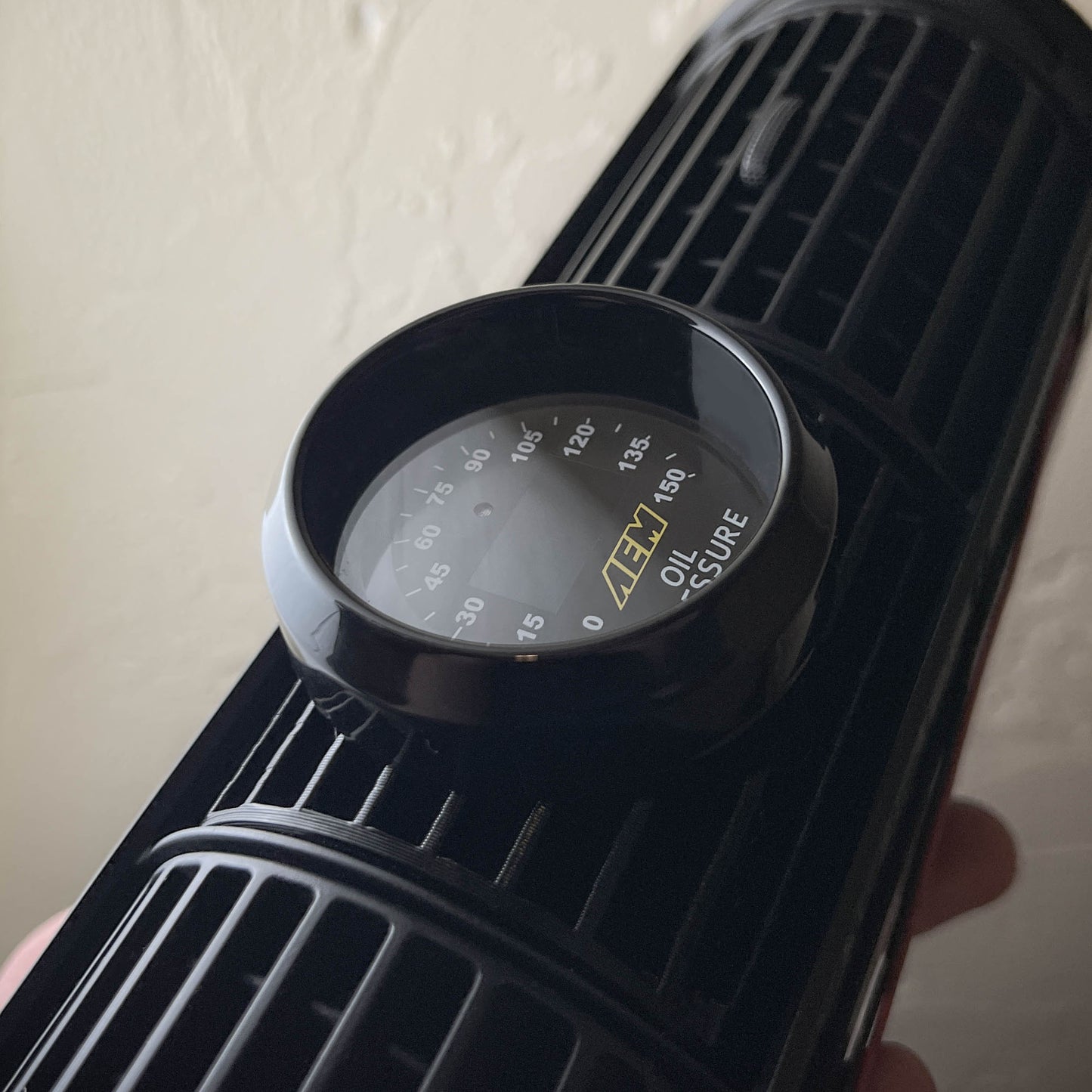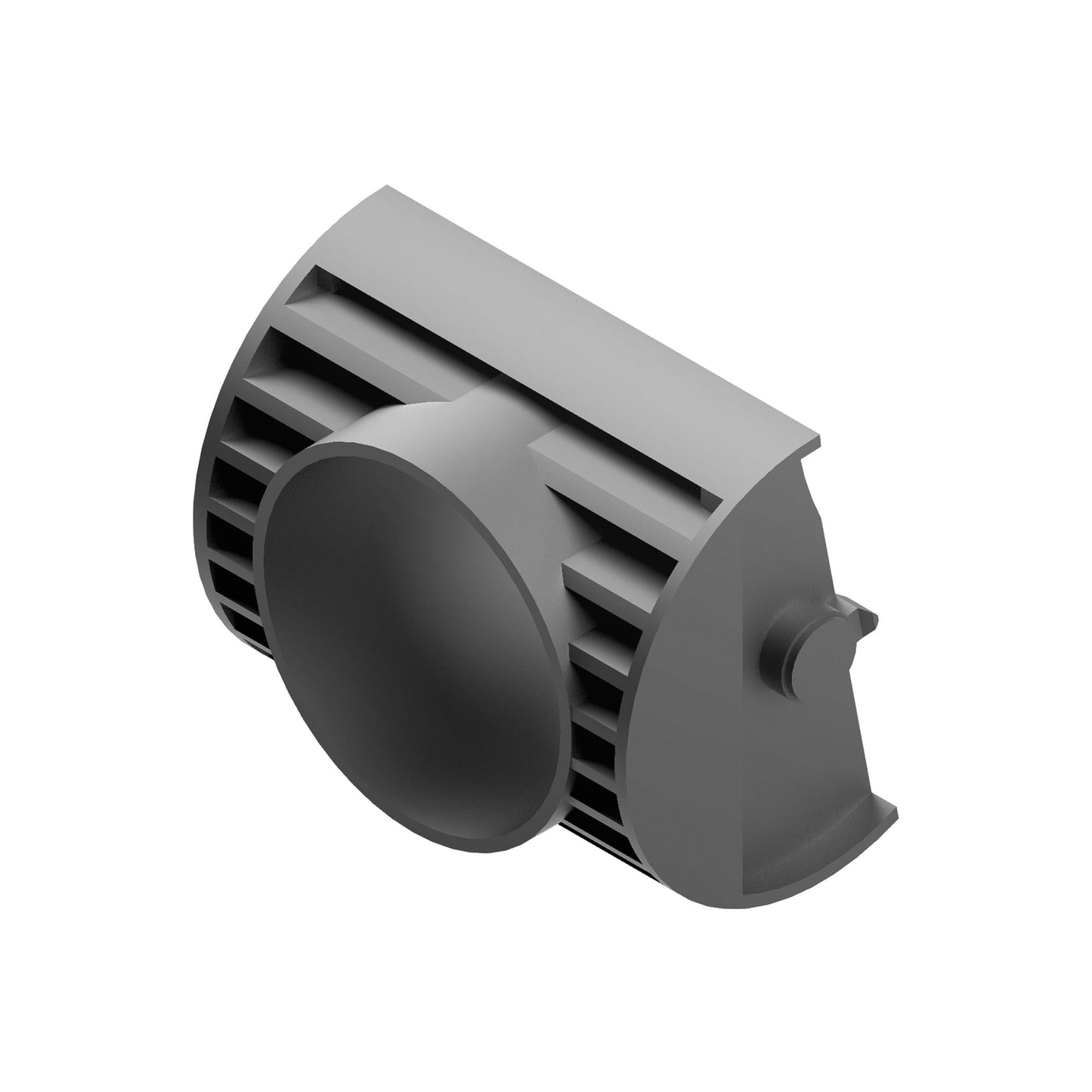 Products Like Our Center Vent Gauge Pod (Straight)...
Amazing service!
I live in sweden but shipping was no issue, came faster than expected along with a driverside ventpod aswell on the house! Great product installed and looks like its supposed to be there unlike those A-pillar gauge pods!
Center Vent Gauge Pod (Straight)
Nice design! I can't wait to install it on my B5 A4
I wished Audi put a factory boost guage to monitor the cars maintenance and performance, here I am 20+ years later installing on my car. The part looks great and has a quality feel to it.
52MM Pod
The gauge I was using fit great into the front of the pod however the part that holds the gauge into pod on the back that came with my gauge required trimming in order for it to stay secured to the pod. This was my experience but maybe other 52mm gauges wouldn't need that extra trimming.
Make one of these for the far driver vent by the driver door, it is smaller than the center vents! I'd buy one in a heartbeat.
Fits well looks even better
Due to not putting both gauges in center vents, I had to trim out the driver side vent a little but it went in and looks amazing. The parts look and feel sturdy very nice quality and gives the open space of where the gauges sat just flopping around that little bit extra. Def worth to add to your vehicle, my one friend went cheap with his and now is purchasing these for his vehicle.